Unique partitioning elements
We have prepared partitioning elements based on individual designs and needs, which have already been installed in an Italian restaurant.
Jane Jacobs Railings - Vienna
Vienna has been part of a cultural event called "Jane's Walk" since 2014, on the occasion of which a site affected by the walk was renewed, where our company manufactured a complete railing system with modern design.
Haeckelstrasse attic - vienna
In Vienna, one of the imposing buildings of the Haeckelstrasse was renewed, where our company manufactured the roof structure.
Renovation of the southern connecting railway bridge
The existing two single-track structures will be demolition and replaced with three new single-track structures, during which drainage will also be renewed.
The pictures show the production of the stainless steel (1.4301) sinkhole for drainage in our dedicated plant unit.
Renovation of the southern connecting railway bridge
Our company manufactured the test carriage track and support consoles of the Southern Connecting Railway Bridge.
M44 expressway lakitelek - section between tiszakürt
B.245 Tisza bridge – production of test walkway and its railings was also made in fire and galvanized versions at our company, the pictures show the finished elements.
tisza-bed bridge test walkway
Four4fly Ltd. manufactured the test walkway and ribbed steel plate of the Tisza river bridge B1107, which was built on the section between Apony and Fegyvernek on the M4 motorway.
The images show some details of the production process. The first image shows plasma cutting of the elements and the second shows the bending of a 4m 5mm thick lens-patterned walking surface.
We hope that you enjoy our work and we will soon welcome you among our partners!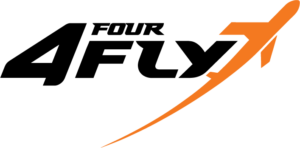 All rights reserved! 2020 Copyright!