Manufacture of steel structures
The main profile of our company is the preparation of bridge support structures from the design table to the installation, but thanks to our unique, professional machines and workforce, we are happy to undertake sub-tasks for which our clients are not available for their work to be prepared. Working with steel (e.g. welding, cutting) requires real expertise! The decades of experience of our employees are the guarantee of the quality of our work.
Our professional assembly team assembles the structures manufactured in the workshop with great expertise on site as well. Whether it's installing bridges, assembling the supporting structures of halls, or performing other locksmith activities.
With flexible cooperation, professional solutions and economical implementation, we can be excellent partners for you and your business.
If you would like to use our services in the field of steel structure manufacturing, metalworking and locksmithing, please contact us or ask for an offer.
Assembling steel structures
In our state-of-the-art locksmith plant we undertake the production and assembly of custom and series products and steel structures made of structural and stainless steel with the most modern tools (e.g. welding machines of syrius.hu). Our welders are capable of implementing active protective gas arc welding and AWI Argon protective gas arc welding process in high quality. For the machining of stainless materials, we have a specially specially equipped room within the plant.
Our CNC Legas L6020 thermal/plasma cutter allows us to meet our Parter's requests with plasma cutting up to 10mm material thickness and thermal cutting up to 150mm sheet thickness. All these cuts can be made continuously on a surface of the order of 3000mm x 7000mm with the help of a production control software.
Four4fly Ltd. has a custom-made Baykal APHS 41200 edge bending machine, which allows us to bend up to 8mm thickness in a maximum length of 4000mm. We can also handle thicker materials in smaller lengths, thanks to the 200 tons of compressive force that the bending machine has. Please contact us for information about our available capacities.
Our company has a hydraulic tilt beam plate shear,the parameters of which can be met almost all requests by means of the 3060mm cutting length and the maximum cutting capacity of 8mm. If you need to do this type of work, please feel free to contact us.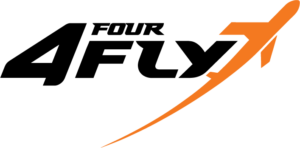 All rights reserved! 2020 Copyright!